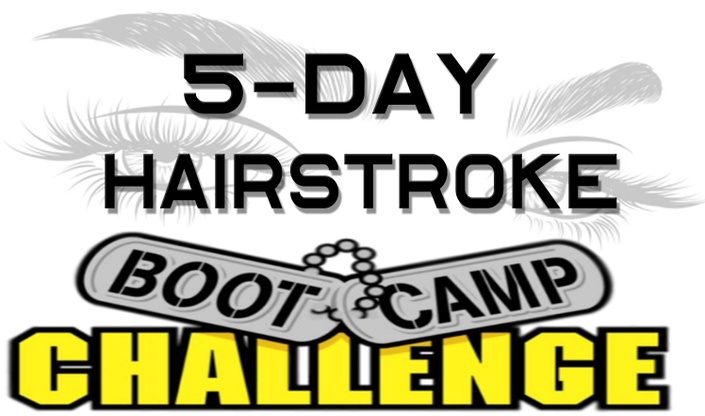 5-Day Hair Stroke Boot Camp
Catapult your hairstroke game in just 5 days!
NOTE: This course is for MACHINE users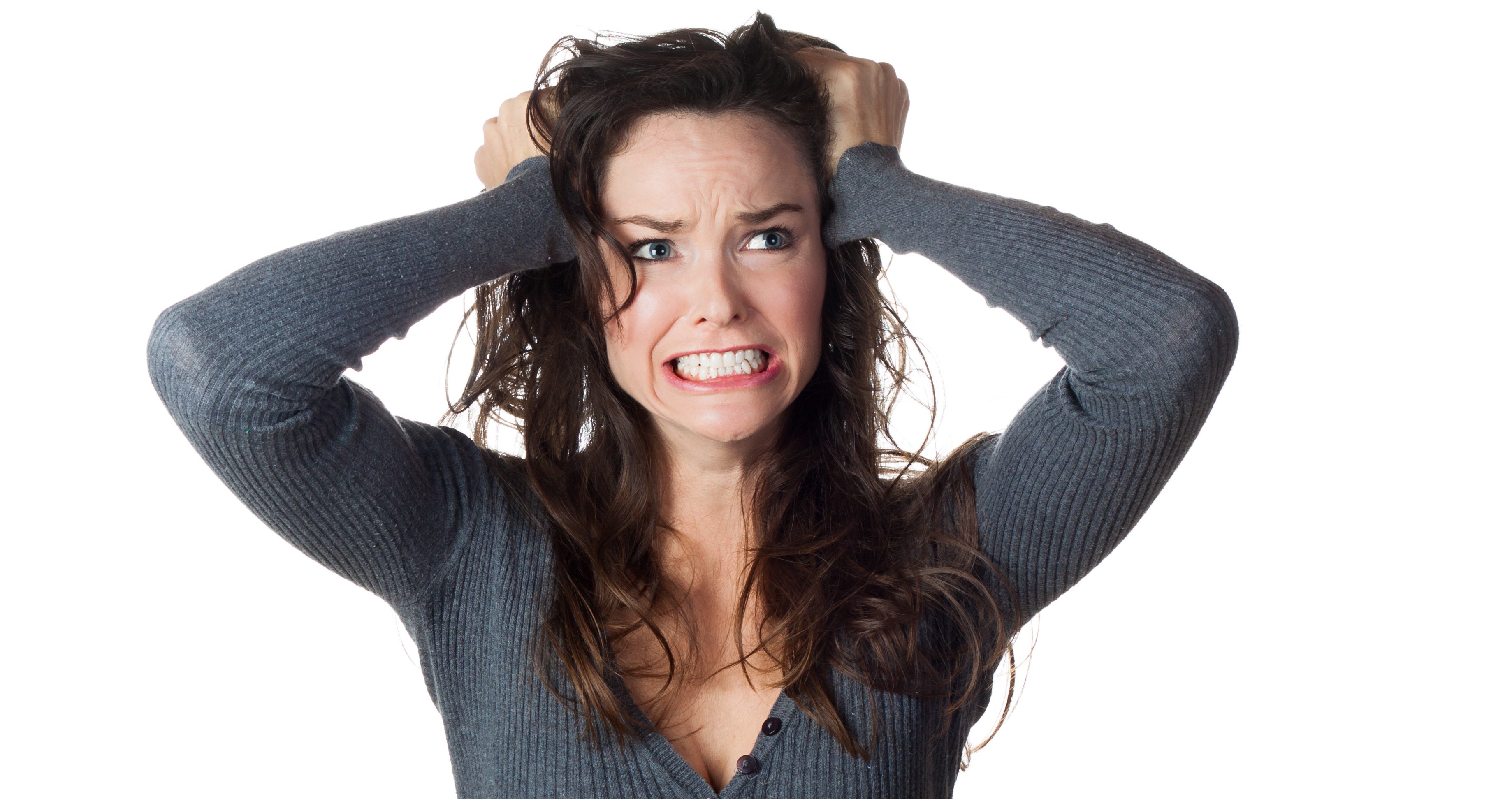 Are you having trouble getting good, consistent strokes that heal crisp and don't look like railroad tracks?

Are you struggling to create blended hairs in your brow pattern that look great without blurring together into a blob?
Do you struggle with creating different line widths in a single stroke?
Do your strokes have blobs in the beginning?
Do your strokes start off good at the beginning but heal completely faded in the ends?
If you said yes to any of these questions, then this course is for YOU
Paper
Pencils
Sharpener
Ruler
Tattoo practice skin
Any Machine Tattooing Device with 1RL needle (No microblades or hand tools)
Pigment (any color, black or brown preferred)
Cell phone with photo capability


...and most importantly : Determination and Dedication

What you will learn:
I will take you through a 5-day boot camp of practice and practical drills to improve your hair stroke skills.

You will learn:
To make steady, consistent lines
To Make crisp lines that heal smooth
To make clean lines that don't blow out or spread
To "take off" and "land" properly on your strokes
To Create Fine tapered lines
How to avoid puddling or pooling

Starting with the intro section you will get access to each of the following sections the next day. Keep an eye on your emails for announcements. Please follow through with each of the 5 day's practice modules. The beginning may seem boring and basic but it is important to practice each step along the way. Each practice section has a comments area where you will be able to post your work and get feed back from the instructor.
Move at your own pace!
Once each of the sections is unlocked they remain there indefinately so you can view them at your leisure and go back to them at any time!
New techs: This course will help you get into your stroke flow and perhaps fill in some of the blanks left out by basic fundamental training
Experienced techs: Sometimes we get into a rut by doing the same thing for so long! These drills will help you break out of bad habit
There are so many courses out there given by such talented artists where their work is so flawless and they make everything look effortless. I purposely did NOT do that for this course. I allowed my self to work messy so we can go over mistakes and what they look like and how to fix them. This is not a demonstration of flawless technique, its a real, hands on approach to drills and practice to help you identify you weak points and improve them!
BONUS!
10 Mistakes all PMU Artists Make e-book!
Please note this is a bootcamp style collection of practice drills, it is not a comprehensive brow tattoo course and there is no completion certificate
!!!!!!!!!!!!!!!!!!!IMPORTANT!!!!!!!!!!!!!!!!!!!!
What this course DOES NOT teach:
This is by far NOT a fundamental tattooing course. This course is designed for those who have already had a basic fundamental course in permanent cosmetics WITH a machine.
This course is not designed for microbladers! The information is not the same.
By taking this course it is in no way stated or implied that you will know how to properly tattoo, it is simply a mini course designed to help those struggling with machine hairstrokes.
Please follow the rules and regulations of your country/state/city/county in regards to proper training/licensing/insurance and other regulations.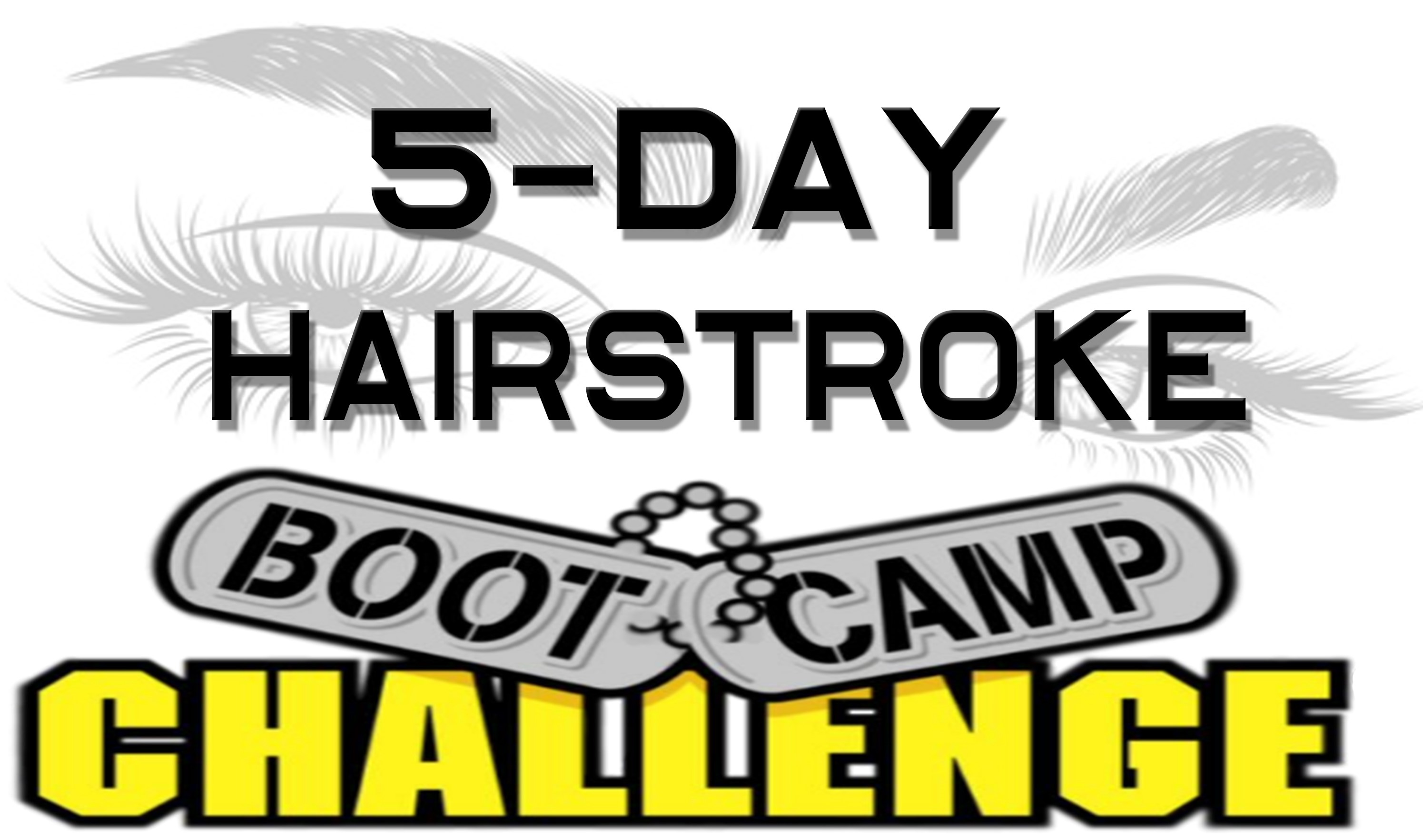 F.A.Q.s
Is there a cut off time to join?
No you can join at any time the course begins when you sign up.
Why do I only see 1 section?
When you join you will have access to the first section. Then one section will be released to you each day for 5 days.
How long do I have access to the sections?
Once each section is released you will have it forever.
Can I go back to rewatch a section?
Yes, you have unlimited access.
Do I get a certificate at the end?
No, this is not an actual "course" it is a collection of tips and practice drills to help you improve your strokes and patterns so there is no certificate offered.
Do i have to post my work?
No, the comments section at the end of each video is a place where you can communicate with me. I will do my best to respond to your questions. If you post your practice i will give you feed back on it.
I do not tolerate bullying, so you can feel safe posting. We are here to learn and grow together.
Your Instructor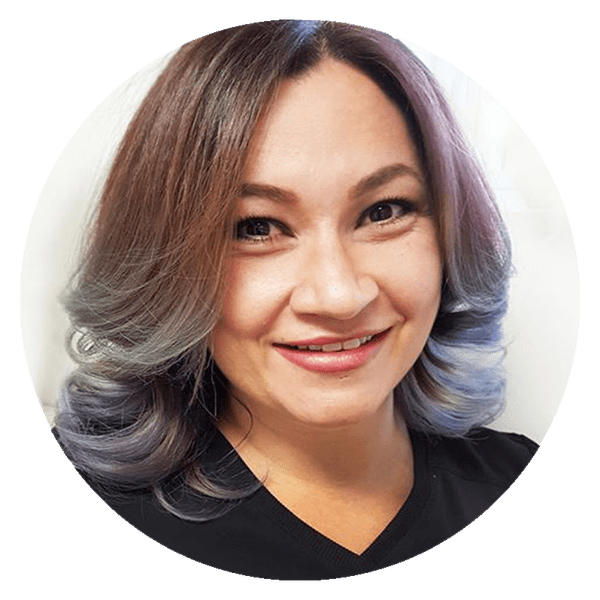 Angela apprenticed as a tattoo artist in 1997 in NYC and began working full time as a professional tattoo artist in 2001 in Tacoma, WA. She learned permanent make up in 2003 and has since worked as a tattoo artist and PMU tech in Tacoma WA, Stuttgart, Germany and now back in NYC. Her years as a tattoo artist have helped her as a PMU tech in providing expertise in choosing the proper color and technique to obtain beautifully natural results in all skin types and textures.
Angela uses top of the line tools and products in her procedures so you can be sure you are getting the very best. All products (tools and pigments) meet or exceed FDA and EU standards for permanent cosmetics. She is certified internationally and keeps up to date with master level training in the latest techniques.
Angela's trainings are thorough and adhere to industry standards and ethics set by the Society of Permanent Cosmetics.
SPCP, Member # 155751
SPCP Board Member 2018-2020
SPCP President 2020-Present
SPCP, Certified Permanent Cosmetic Professional
SPCP, Trainer and Supplier Member
NYC License # 173368
PHI Artist
Permanent Make up Society, Member
Certified Phlebotomist
Course Curriculum
Introduction
Available in days
days after you enroll
Day 1
Available in days
days after you enroll
Day 2
Available in days
days after you enroll