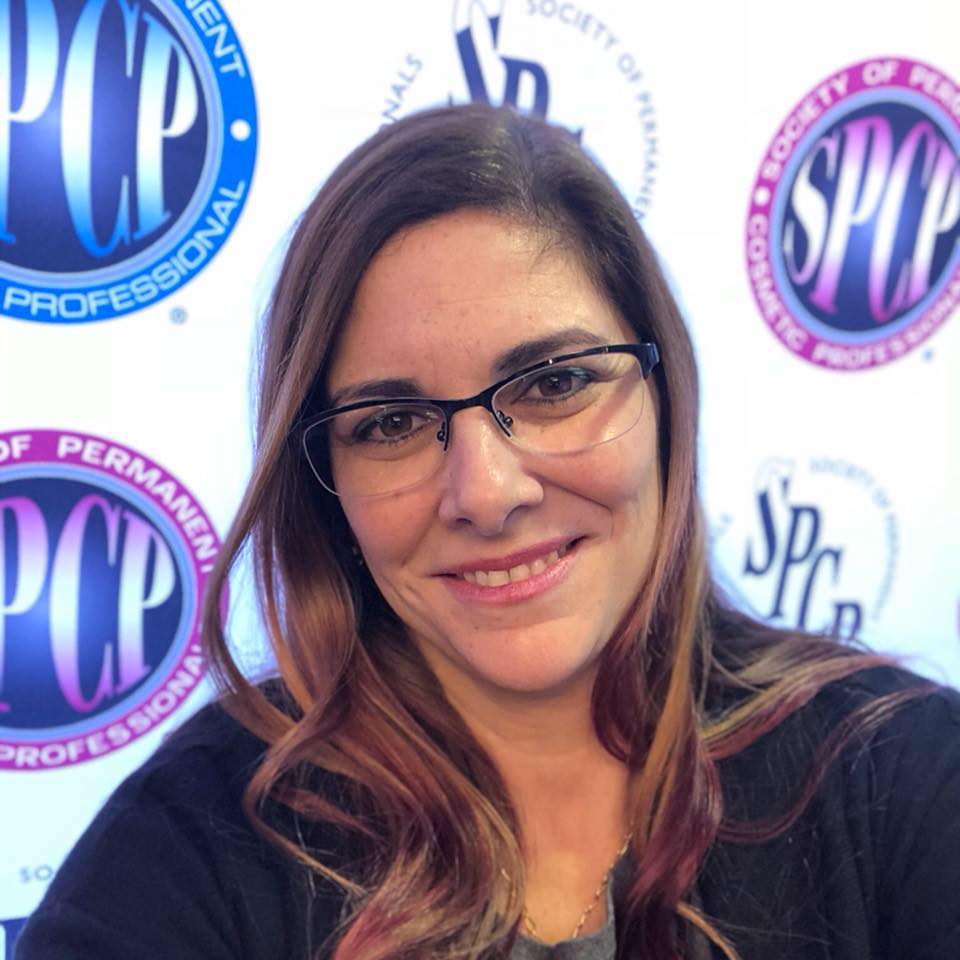 "Tattoo techniques for PMU, excellent class! Learned so much, wish I had learned this as part of my fundamental class! Angela is a great teacher, funny and lovely personality! I Highly recommend this class!!"
- Connie Marling, Nusta Cosmetics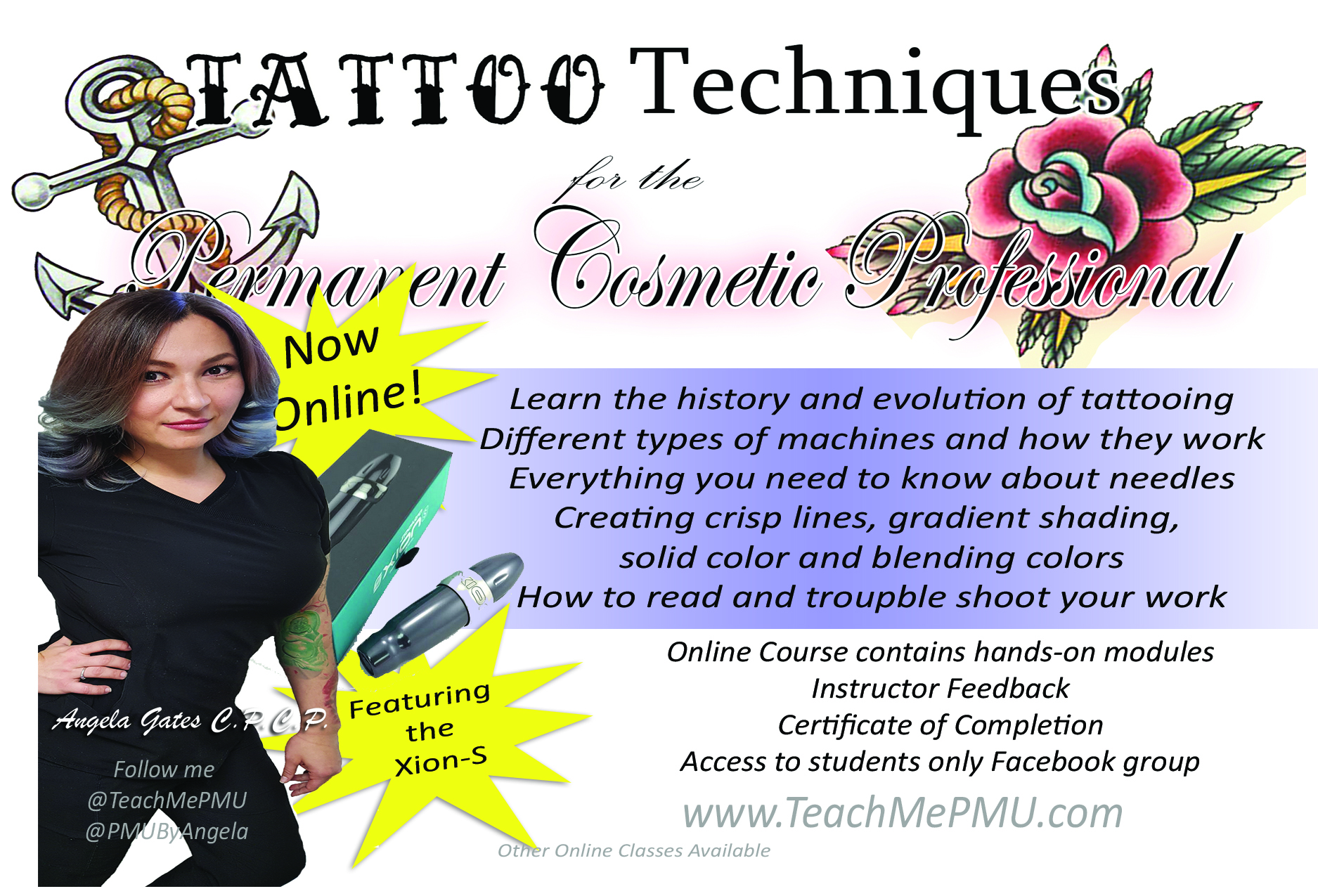 A comprehensive course that covers everything from machines (rotary and coil), needles, solid fill, soft shading, crisp lines, pigments and trouble shooting.

8 Sections with 35 Lectures including 55 Videos!

Featuring the Xion-S


Private, students only Facebook group
Instructor Feedback
Optional Completion Certificate
---
Most permament cosmetic courses are quite short (some are as little as 1-3 days) and only teach the very basics of fundament permanent cosmetic tattooing. Many new techs are left with their head spinning when they come across other techs work in forums and they don't understand the different needle types and techniques being referenced.
This course is designed to pull back the veil and introduce the student to fundamental and advanced techniques used by tattoo artists and how they can be used in permanent cosmetic tattooing.

You will learn:
All about machines. From manual tools to rotaries and coils. The differences, the similarities, pros and cons and how to choose the right machine for you.
All about needles. What is the difference between a #12 and 0.30? a bug bin or a long taper? Rounds, Liners, Magnums, Stacks, Curves and more
Depth and Angle
Speed and Power
Techniques for crisp lines
Techniques for solid fill
Techniques for blending colors
Techniques for shading and transitioning
Techniques for layering
Pigments: The difference between tattoo INK and pigment, how to choose a pigment line
Putting it all together and how it will improve your permanent cosmetic work
Hands on tutorial modules with detailed video
Join this course and get the 5 Day Hair Stroke Boot Camp Challenge for FREE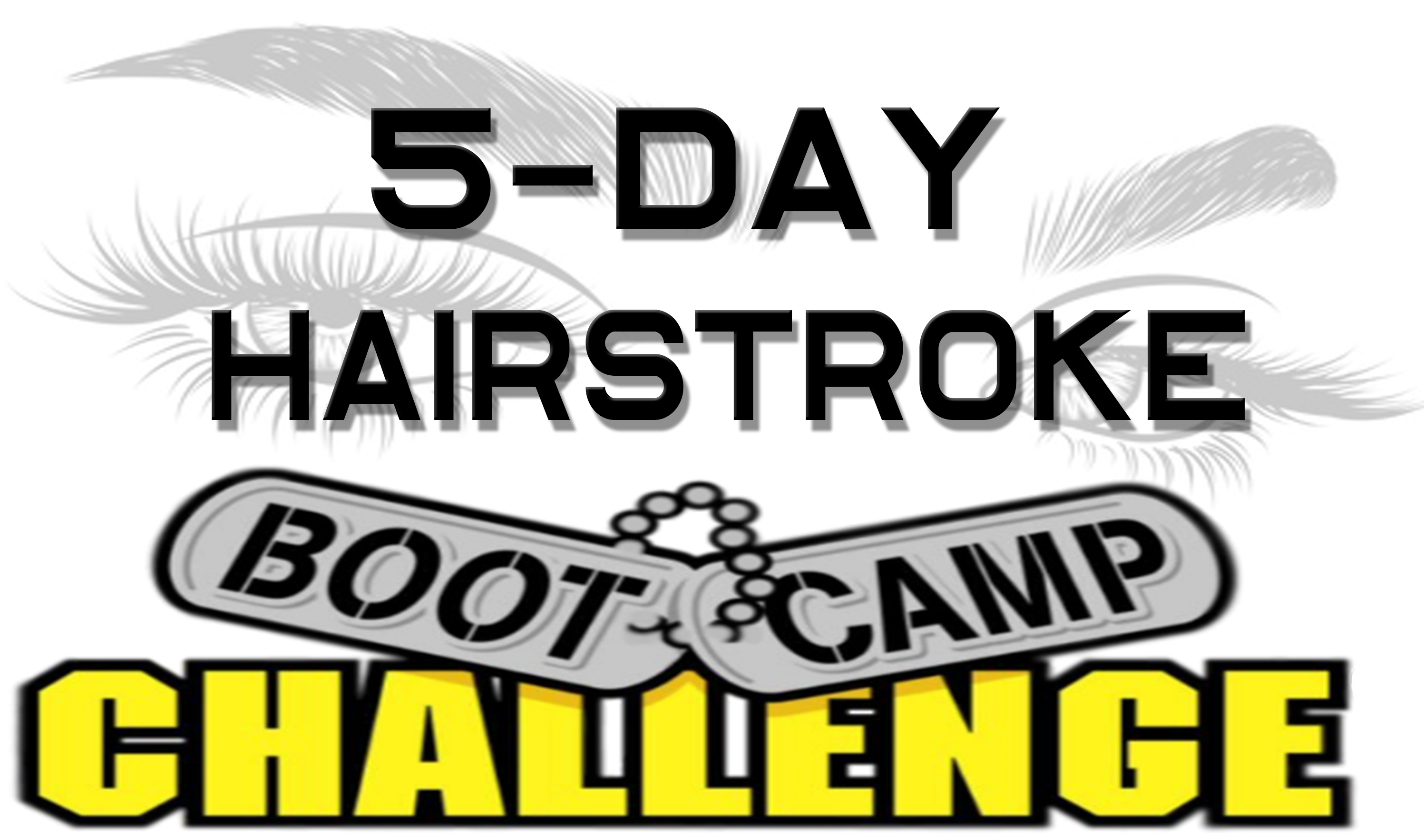 ***Please note that this course DO NOT cover basic fundamentals for permanent cosmetic tattooing. This course DOES NOT contain information about proper protocols for tattooing the eyes, lips or brows, color theory, skin theory, medical complications and contraindications. This course is intended as a supplemental course for PMU techs and tattoo artists who have already completed a basic training or apprenticeship and are looking to improve their knowledge and techniques. This course is not a substitute for a basic fundamental training. Before you start working on a live human being you should have completed a minimum of a 100 hour fundamental course or apprenticeship equivalent. You should have proper licensing and permits based on your local requirements and have proper insurance. Effortlessly Beautiful By Angela, LLC is not responsible for any mishaps which may result from improper tattooing as it is the responsibility of the student to make sure he/she is in proper comlaince with their local laws. ***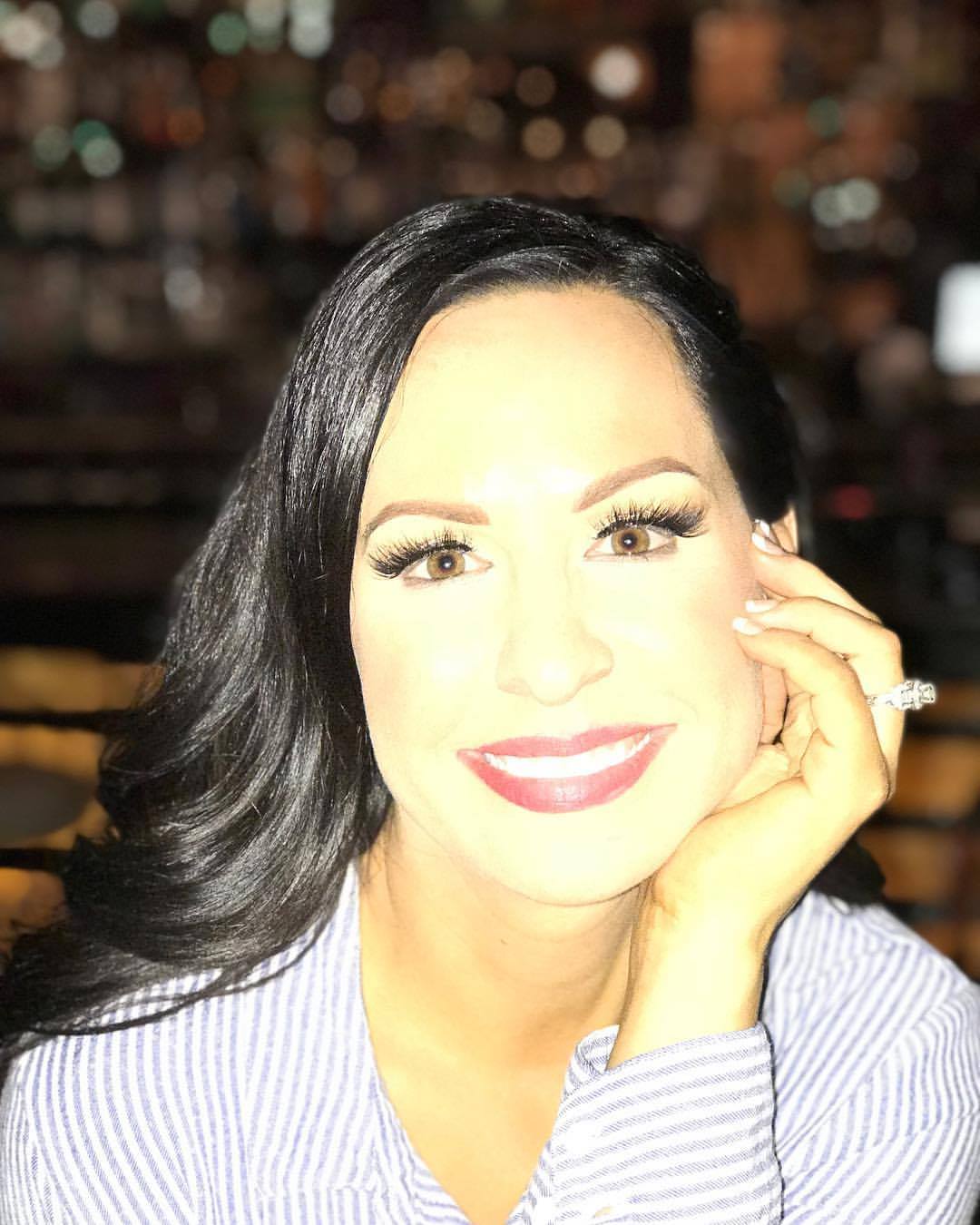 "Angela is an amazing teacher. She took her time and explained things in depth. Even after doing PMU for 10 years, I learned so much that is already enhancing my PMU applications. I had so many "ah-ha" moments in her class. Thank you Angela!"
- Marti Hutchinson, Academy of Medical Esthetics and Permanent Cosmetics Artistry
Course Curriculum
Introduction
Available in days
days after you enroll
Machines
Available in days
days after you enroll
Needles
Available in days
days after you enroll
Your Instructor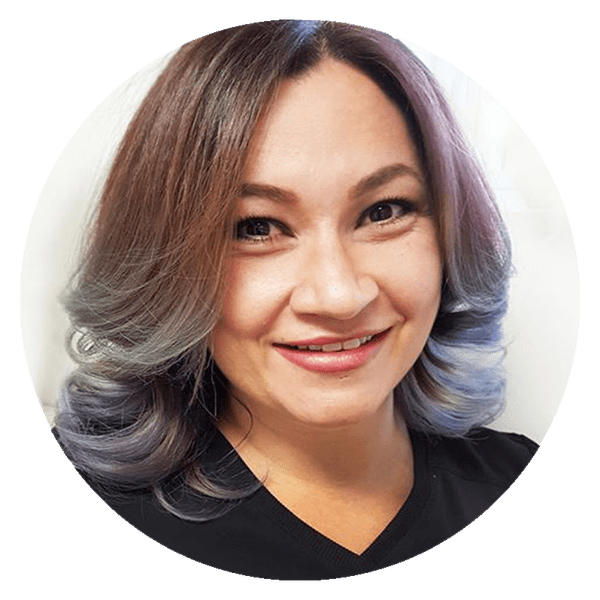 Angela apprenticed as a tattoo artist in 1997 in NYC and began working full time as a professional tattoo artist in 2001 in Tacoma, WA. She learned permanent make up in 2003 and has since worked as a tattoo artist and PMU tech in Tacoma WA, Stuttgart, Germany and now back in NYC. Her years as a tattoo artist have helped her as a PMU tech in providing expertise in choosing the proper color and technique to obtain beautifully natural results in all skin types and textures.
Angela uses top of the line tools and products in her procedures so you can be sure you are getting the very best. All products (tools and pigments) meet or exceed FDA and EU standards for permanent cosmetics. She is certified internationally and keeps up to date with master level training in the latest techniques.
Angela's trainings are thorough and adhere to industry standards and ethics set by the Society of Permanent Cosmetics.
SPCP, Member # 155751
SPCP Board Member 2018-2020
SPCP President 2020-Present
SPCP, Certified Permanent Cosmetic Professional
SPCP, Trainer and Supplier Member
NYC License # 173368
PHI Artist
Permanent Make up Society, Member
Certified Phlebotomist